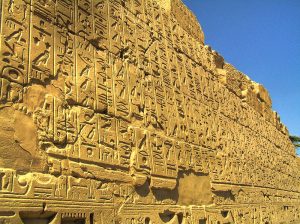 Egypt gets a lot of bad publicity, and that dates back to the 2011 Arab Spring. The general instability of this entire region doesn't help, but in truth, the country of Egypt is full of mesmerising history, serene beaches, and pulsing night life. The following are 6 reasons why you need to visit Egypt in 2019.
1) It's Safe
Egypt might look like a dangerous place since it's in the Middle East, considering it's surrounded by civil war in Syria, the long-running conflict between Israel and Palestine, and of course migrant crises. However, Egypt is not the actual centre of any of these conflicts. In fact, Egypt is very dependent on tourism, so many in this country are quite welcoming to visitors. They want you to feel like you're at home, so they look out for you, help you out, and offer directions freely.
2) It's Affordable
Conversion rates for euros and dollars to the Egyptian pound are usually pretty favourable to those visiting from outside the country. You can eat pretty well for just $5USD. Everything can be haggled, so if you know what you're doing, you can stretch your money quite a long way. Now is a great time to visit Egypt considering that tourism has yet to recover fully. That means places aren't too crowded, and Egypt hotel and tour prices are still pretty low.
4) An Exquisite Food Scene
You're going to gain weight here, but it's worth it. Egyptian cuisine has lots of flavour, but there's not much spice. That lets you dine without discomfort. The most frequent food you'll find here is called fool (or fava beans) with falafel. You can get this from a street vendor, if your stomach isn't too sensitive, but you can also enjoy it in both chain and fancy restaurants. It's trendy in Egypt for restaurants to only use clean establishments for cooking traditional street foods, so you can savour them without getting sick. Vegetarians should certainly visit here, considering how much of the local cuisine is either vegetarian or vegan by nature. You can get full and happy on koshary, a traditional dish found right on the street made of macaroni, rice, tiny noodles, chickpeas, lentils, tomato sauce, and fried onion.
5) Stunning History
You might not believe this, but the pyramids aren't actually the most amazing monument the country has to offer. You can ride the Nile in either direction on a small river cruise to witness five millennia of pharaonic greatness. The temples you see all illustrate how every pharaoh tried to one-up their predecessor. Huge marble columns and statues are filled with hieroglyphic carvings that make you feel as if you are in a different time. Some temples even have their colour still. Check out the two temples of Abu Simbel which were built by Ramses II in the 13th century BC. The Egyptian government made a 1959 decision to build the Aswan Dam that would have submerged this temple underwater. However, an international movement to save this monument was headed up by UNESCO, so that resources were dedicated to the relocation of this temple to its current location. Not all the history here revolves around the pharaohs, as there is also Islamic architecture and history as well. Islamic Cairo's streets are a millennium old, and their mosque walls are meticulously carved with pieces of Arabic calligraphy.
6) Gorgeous Beaches
It might seem like you can find wonderful beaches anywhere, be it Thailand or the Caribbean. Yet, Egypt's beaches might be some of the best. You can visit Dahab, Hurgada, or Sharm el Sheikh on the Red Sea for serenity and corals or Alexandria on the Mediterranean for waves and adventures. Red Sea corals prove very resistant to the world's climate change, and low rainfall makes for unusually high visibility, so it's a great dive spot. Also, Egyptian beaches are right on the desert, so there are no bugs! These beaches are often also far enough away from big cities to have skies full of starlight. The lack of light pollution is a wonderful thing indeed.